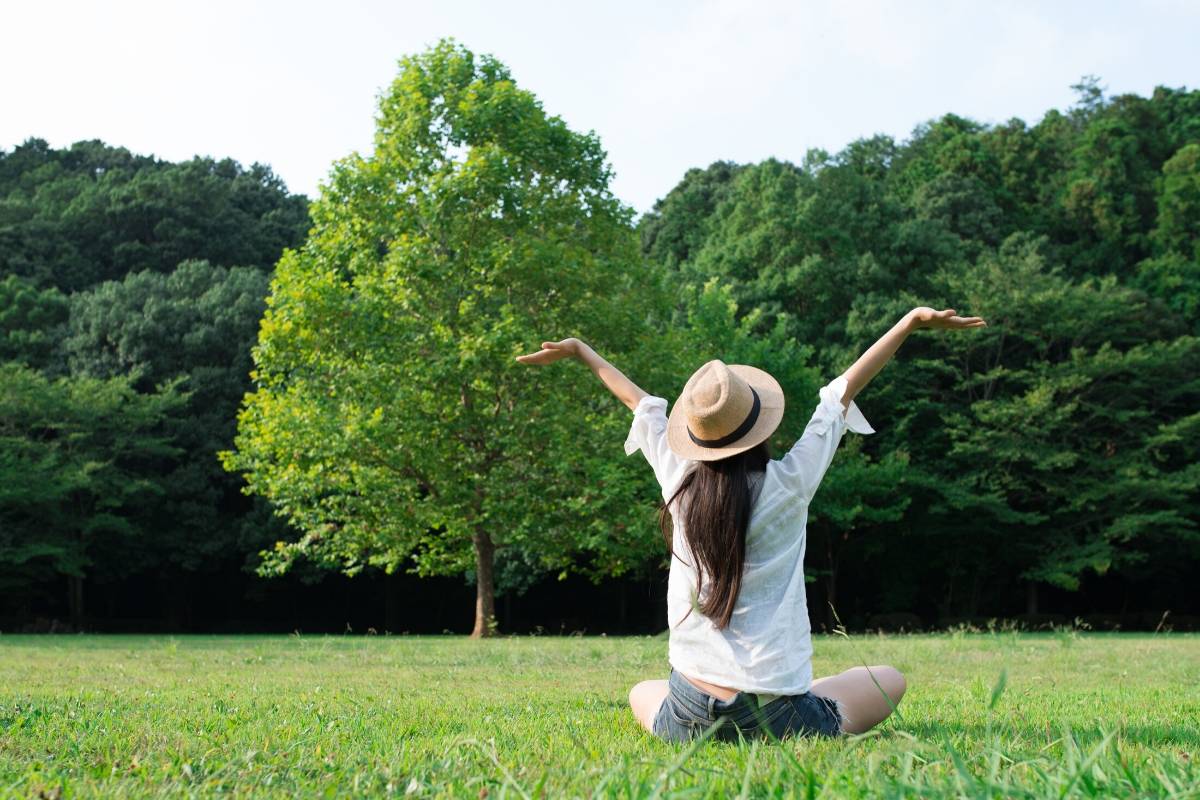 Best Self-Care Ideas While Social Distancing
Whether you're a Mother who's juggling home schooling and work or if you're filling the day with movies and need some self-care ideas while social distancing I've got some inspiration. A lot of the ideas that I am suggesting below champion and support small UK based businesses that are feeling the impact at this time. Some of the self-care ideas I have tried and regularly practice already, others are ones that I am looking forward to trying now and have ordered. I know that I definitely need more than Netflix to fill my life during this social distancing time. 
My round-up of self-care ideas include crafting kits, face and body masks, studying for something that you never thought you would have the time for and a yoga mat for your body and mind.

X O

Sarah
---
Relax with a Jigsaw Puzzle
Jigsaw puzzles are not just for the old! This beautiful botanical jigsaw is a great way to relax and feel a sense of achievement.
Take a Bath
Perfect to soothe away stress and calm the nerves before bedtime the Mandala and Rose Soothing Bath gift set features bath oil, bath salt and four bath melts
Stimulate Your Nose
I find the flickering light from candles really soothing. These hand blended candles are made with Lavender, Cedar Wood and Chamomile essential oils and finished with lavender and chamomile flowers.
Adult Colouring Book
Colouring isn't just for children. Unwind with this beautiful nature inspired colouring book from artist Amanda Clark.
Cleanse With a Face Mask
Nourish your skin with this handmade turmeric clay mask. This mask will detoxify, fade acne scars, brighten and even out your skin tone. Turmeric can correct the pigmentation caused by dark spots, eczema or scars.
Learn Knitting
Start a new hobby and create this cosy new tassel scarf for Winter. The knitting kit includes everything you need to get started including needles.
Try Calligraphy
Calligraphy is a hobby I've wanted to try for ages. Think of how impressed all your friends will be when you send your Christmas cards this year. This set comes with everything you need to get started.
Bake a Cake
There's a lot of baking happening round ours (there's going to need to be a lot of exercise to work it all off!) You can do this with your children or alone. Tasting the end produce is very rewarding.
Scrub the Day Away
This grapefruit and rose oil scented body scrub will smooth and intensively moisturise. Grapefruit oil can trigger positive reactions which is just what we need now. It can help you overcome extreme feelings including depression, restlessness and stress. The ultimate in self-care.
Enrol on an E Course
OK so this isn't for everyone. My main priority of the day is surviving but it would be nice to come to the end of this social distancing period with a new qualification. Take a look at Coursera to see the range of courses they offer with top universities.
Read a Book
We all have different preferences when it comes to reading material. Personally I'm much more likely to read a business book but whatever you choose make it one that you enjoy.
Practice Yoga
There are some great online practices that you can do. My favourite is Boho Beautiful who do a mix of yoga and pilates. I previously talked about Boho Beautiful in my 2020 post here. The gorgeous Berber inspired design of this yoga mat will help motivate you.
Daily Gratitude
This is a great habit to get into and worth continuing after. Challenge yourself to write down three unique things you're grateful for every day. With so much sadness and negativity surrounding us it's easy to get caught up in it. If you start looking for joy rather than sorrow you'll be amazed how much you experience it every day.
Order Flowers
Flowers are good for the soul so make sure you get a daily dose by having fresh ones in the house. I have a subscription with Bloom & Wild that delivers monthly but you can choose the frequency to suit.
Print Old Photos
We have so many photos that are buried on our hard drives (and empty frames) that we really need to print and display. Take this time to go through old photos and select some to print. During social distancing and being unable to see loved ones this is a great activity to remind you of them. My regular printing company is closed during this period but I find Bonusprint good.
---